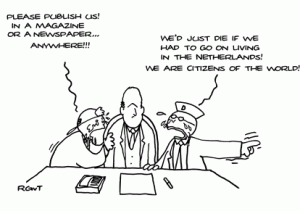 Janny reads more than just the one daily and writes for more than only one special interest paper. She sympathises with Fokke & Sukke, who plead to be published. Please go to www.foksuk.nl to learn more about these out of the ordinary birds and their creators.
More details @ this website can be found by clicking the button Work.
You will find relatively new publications who appreciate Janny's work. She learned from experience to stick to working for the British and the Dutch media. Among them Hazardous Cargo Bulletin, The Loadstar and Maritiem Nederland.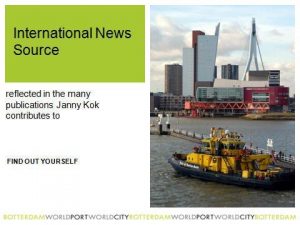 Please watch this space or that on Twitter, Facebook, and LinkedIn for updates.