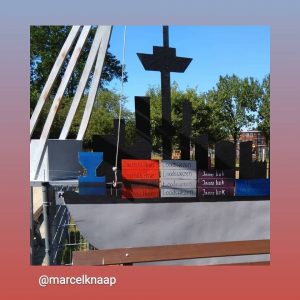 Janny Kok is a household name in international maritime circles, particularly in special interest publications about anything maritime related issues. I'd also know a thing or two about urban planning, architecture, industrial design, and human interest stories, and love to write about these topics. Another pleasure is acting as co-host on congresses.
Quote Janny: "I am a result-driven professional with 40+ years of comprehensive experience in journalism, including that for international online publications, dailies, special interest papers, production for radio and TV. Communication skills as tools for use as co-host at conferences, but for use as a teacher in individual speech support (Dutch/English UK)."
EXPERIENCES AND ACHIEVEMENTS
Trusted shipping correspondent for special interest magazines UK and Netherlands-based for over 20 years
I've achieved an excellent international reputation in the maritime industry as a very reliable person, flexible and a pleasant person to work with
I've built up a reputation as a journalistic producer of great work and diligent at ferreting out facts.
Recently people recommended me as the expert in speech coaching of Dutch persons who are asked to address a group of people or are invited as a keynote speaker on conferences
PUBLICATIONS
Schaken Tegen De Dood * De Haven * De Kracht van Verbindingen; a series of interviews with people in senior management in the port of Rotterdam * Rotterdam Stad Met een Hart, text contributions to photo book by Paul Martens.
Articles written for Hazardous Cargo Bulletin, * the international shipping weekly Fairplay * Tankcontainer Magazine * Tug & OSV magazine * Navigator.NL
Translation (Dutch/English: Ship 2040, a book published by the Dutch branch organisationMVO  and more.