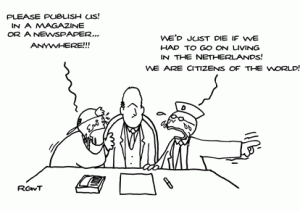 Janny reads more than just the one daily and writes for more than only one special interest paper. She sympathises with Fokke & Sukke, who plead to be published. Please go to www.foksuk.nl to learn more about these out-of-the-ordinary birds and their creators.
There are still relatively new publications that appreciate Janny's work. She learned from experience to stick to working for the British and the Dutch media. Among them are the occasional contributions to London-based Hazardous Cargo Bulletin, Tankcontainer Magazine, Port Strategy, and The Motorship. Closer to home is the so-called webzine RotterdamVandaag&Morgen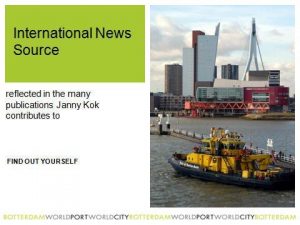 Please watch this space or that on Twitter, Facebook, and LinkedIn for updates. The latest is my acting as an online individual speech coach in English. So far the reviews are very positive.
the Port of Rotterdam issued its annual report for 2020. It also did in the following footage. Please see what Rotterdam is about at https://youtu.be/JX3mh9aRRFs