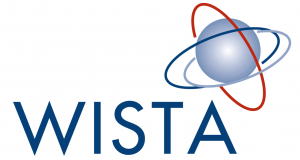 WISTA The Netherlands president Christel Pullens stepped in the shoes of eminent female predecessors. One of them is  Karin Orsel, who later became WISTA International president, years ago. We are talking about hundreds of ladies who are active for the good course of having Women @ the Helm and of proper use of their knowledge and know-how! WISTA members are visible and speak their minds in WISTA groups on social media. Read all about it on LinkedIn and Facebook, and on its International and Netherlands website.  https://wistainternational.com/association/wista-the-netherlands/
Spinnaker Global Head of Marketing Rachel Morgan wrote about the position of women in the maritime industry:
"The shipping industry is tough on women. It is very male-dominated, which is entrenched in many parts of the industry. It's notoriously a 'boys club' – sons inherit shipping empires from their fathers and grandfathers; from its founding in 1744, women were not allowed on London's Baltic Exchange trading floor. It took one pioneering woman in the 1960s, Inge Mitchell, to be "allowed" in, and even then, they only let her in through the kitchen. She is now in her 90s, and still working hard to promote the maritime industry as one of the first female faces of shipping, and was recently named Woman of the Year by the Women's International Shipping and Trading Association (WISTA).
Few female in seafaring
For many years, women have only made up 2% of the general seafaring workforce. Of 6,500 engine officers at sea, only 1% are female. Last year it was reported that a massive 50% of female seafarers said sexual harassment onboard ships is "an issue", and 40% of female seafarers do not have access to sanitary bins onboard ships. The industry has a responsibility to take these issues very seriously indeed.
Things are not all bad. WISTA has over 3,000 members worldwide, a network of women in shipping, where they have events and conferences where, importantly, women and men are welcomed. In early 2018, a new 'Women in Maritime taskforce' was launched by Maritime UK to address fairness, equality, and inclusion in maritime. The new Maritime Minister, Nusrat Ghani, has championed the initiative."