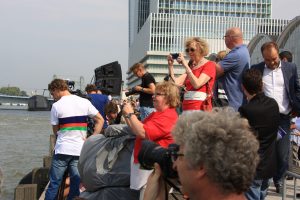 FREELANCE journalist Janny Kok in Rotterdam is more or less well-known in the maritime cluster circles; particularly in international publications in special interest magazines about ports, maritime trade and industry and the logistic sector.
Among them are UK-based publications, such as The Loadstar, HCB and others when the old budget permits. Janny was told that her writing and expertise was highly appreciated. American Grammarly confirmed this by stating "You were more accurate than 92% of Grammarly users", and, " You have a larger vocabulary than 83% of Grammarly users"
. 
Please go to Janny's blog harbourexpert.simplesite.com LinkedIn, Facebook and YouTube to find more about the multi-tasking freelance and the things that keep her going. Janny is always willing to learn, in this case from multi-tasking radio colleague Jacco van Giessen as shown at  https://youtu.be/EVqTKtpsPyo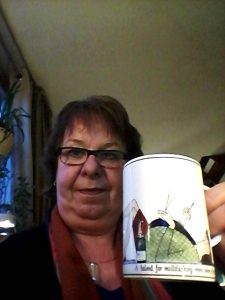 There is more to Janny's portfolio than maritime related affairs. Examples are publications about architecture, industrial design, communication, human interest features and what not. Co-hosting on congresses can be added to the skills of the out of the ordinary freelance journalist Janny's home base is the oldest garden city in the Netherlands; Vreewijk, a green district in Rotterdam.
Here are some Rotterdam sounds for all to hear.  https://soundcloud.com/janny1-1/hetgeluidvanrotterdamnl 
In case you want to understand my native language: learn some Dutch with Babbel
The fun and easy way to learn Dutch online.

 Vreewijk, naturally