A brief report about a tour around

"Onboard Smaragd, we appreciate networking. However, please allow us to tell something about the leading European port Rotterdam is", I've told visiting delegates on board the special passenger's vessel, adding "when we talk about the port, it is in terms of large, larger largest. It is about container carriers of over 13,000 TEU, the longest tankers and other vessels larger than life."
The city boasts high-rise buildings. It also cherishes its historic buildings as well. You can find them in the Scheepvaartkwartier (Shipping District), the Wereldmuseum which was the old Yachting Club in the 19th century, the nearby rowing club building De Maas and many more.
Cruise line passengers building and office; now Hotel New York
Rotterdam refurbished a former passenger's terminal building dated back to the heydays of Holland America Line in the 50-ties. That was done in the 90-ties and later in the year 2000. At the time, daring cruise passengers found themselves close to huge building pits outside on the Wilhelminapier but not anymore. Today, one can admire high-rise buildings. Examples are the World Port Centre tower designed by senior partner Paul Kalkhoven of Foster + Partners at the top of the pier. Further down the pier are high-rise housing and offices. A hotel, apartments, and an office building De Rotterdam has been designed by the internationally well-known Rem Koolhaas, founder of Office for Metropolitan Architecture (OMA) is a valuable asset to the pier. Renzo Piano's work has been materialised adjacent to De Rotterdam.
Out of the ordinary
Out of the ordinary architecture can also be found at the right bank and elsewhere in the city opposite what is called Kop van Zuid. Just one remarkable building is the periscope shaped building of the maritime and shipping academy. Only 5 car minutes further down is Erasmus Medical Centre, which is part of Erasmus University.
It is no surprise that film producers have chosen Rotterdam as the backdrop of their movies or adverts. Jacky Chan is one of them. He had one of his fighting scenes filmed on top of the former Nedlloyd building Willemswerf, and on the Erasmus bridge.
Today the results of plans are clearly visible at the riverfronts and downtown. Note:
Erasmusbrug; the bridge designed by Amsterdam-based architect Ben van Berkel and build by Belgian constructors. There are jokes about that.
The refurbished Willemsbrug, nicknamed Red Willem.
The Markthal; an extraordinary design by Winy Maas.
The Euromast, the 185 metres high observation tower, built by architect Huig A. Maaskant.
Central Station/team CS headed by municipal architect Maarten Struijs: Benthem Crouwel Architekten, Meyer en Van Schooten Architecten and West 8.
Delfshaven and the old port district, Het Witte Huis (The White House; once the tallest building in Europe) included.
The converted docks into housing areas on the left and right bank of the river Nieuwe Maas (New Meuse)
And many more attractive changes in the city centre and further down.


As is, the assumption that cruise passengers only disembark at the Rotterdam terminal for a trip to Amsterdam is not only firmly declined, but proven not true. The city of Rotterdam, but also of Delft and Dordrecht, nearby Kinderdijk with its series of typical Dutch windmills, and other touristic attractions, keep the sailing tourists in the region.
The choice is the tourist's: "do you want to see historic canal houses? Go to Amsterdam and beyond! Do you prefer modern architecture? Rotterdam is the place to be!"
More information needed? Please go to:
https://www.cruiseportrotterdam.nl/ Cruise Port Rotterdam
www.portofrotterdam.com the Port of Rotterdam Authority
https://www.rotterdam.info/ the Rotterdam Tourist Board
www.museumrotterdam.nl Museum Rotterdam
https://www.smaragd2.nl/ Rotterdam boat cruises
https://youtu.be/5Ccn_riJioA a tribute to the port of Rotterdam by singer and Port of Rotterdam Ambassador Lee Towers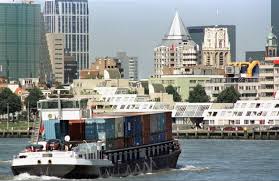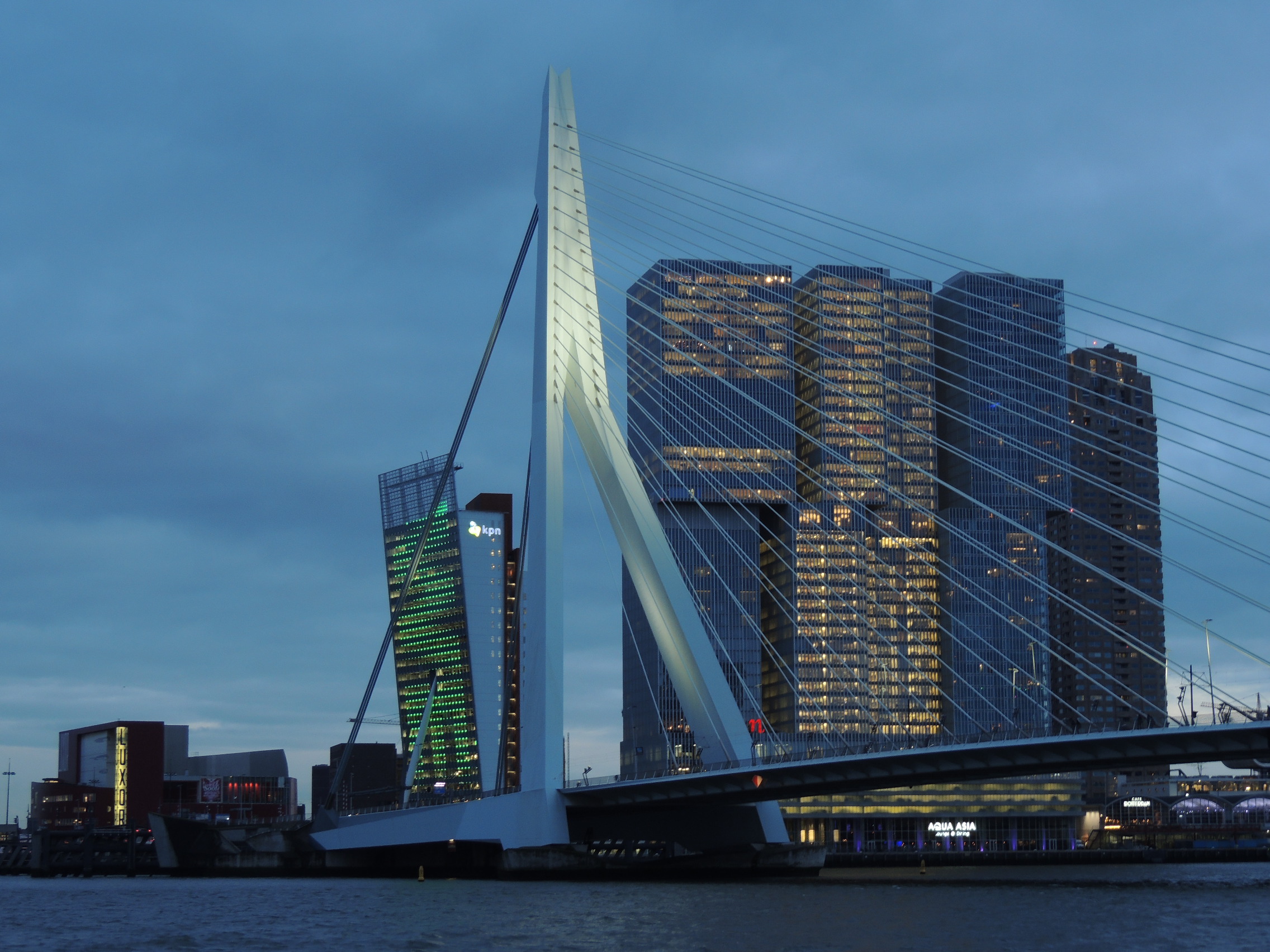 Erasmus bridge and high rise Rotterdam buildings