Beware: this is just a summary of Janny Kok's activities.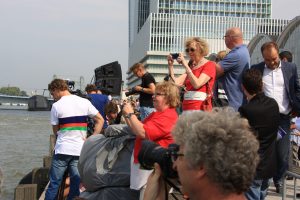 FREELANCE journalist Janny Kok in Rotterdam is more or less well-known in the maritime cluster circles.  Being interested in everything under the sun, I cover virtually everything. It is shown in various international publications, input to radio and TV networks, and production companies. Please hear a leisurely introduction at   https://youtu.be/B671tDmsq1A
Among them are UK-based publications, such as Tankcontainer Magazine, HCB, and other special international interest publications when the old budget permits those who commission work.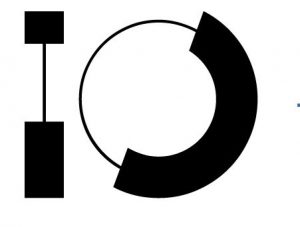 The latest assignments have come from the online publications Innovation Origins and FM.nl (Financieel Management). Hopefully, there are more journalistic assignments and PR prospects on the horizon as well. 
Janny has been told that her writing and expertise are highly appreciated. American Grammarly confirmed this by stating "You were more accurate than 92% of Grammarly users", and, " You have a larger vocabulary than 83% of Grammarly users."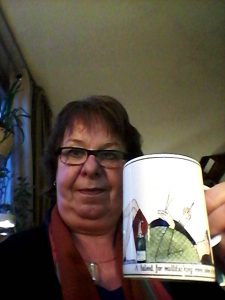 LinkedIn, Facebook and YouTube are sources to find out more about the multitasking freelance and the things that keep her going. 
That could well be some creative work, such as making out-of-the-ordinary necklaces or other handicraft work. Please see below.
Janny was quoted saying: I'm always willing to learn, in this case from multitasking radio colleague Jacco van Giessen as shown at  https://youtu.be/EVqTKtpsPyo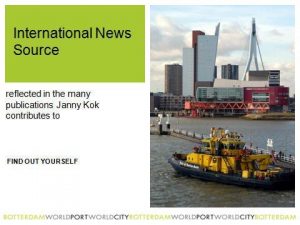 She added: "In this day and age, my profession requires some explanation. No, I do not file fake news and yes, I can be trusted. I'm a Rotterdammer with a hands-on mentality. https://rtvr.nl/qbXZ unveils RTV Rijnmond footage of a mixture of journalistic work and a kind of campaigning for a swift reopening of the Tuindorp Vreewijk community centre De Brink. I also contributed to a book about 100 years of De Brink. Quite a story about a remarkable community centre."
And more about a position as an individual speech coach in English and as a city guide
"IT'S a well-known fact: when doing business or attending a conference in a city abroad, the only things a person sees are the interior of a hotel, a meeting room or a conference room. At best there is time for some networking and a good dinner with business relations after which it goes straight to the airport and further down home. Rotterdam may well become home from home and that is what I've told international delegates on a brief trip onboard the river party boat Smaragd https://www.smaragd2.nl/

The need and necessity of a quick course in fluency in English on-base existing knowledge have been explained separately on this website. In brief: people are aware that some support can be helpful prior to address an international group of delegates, but some of them do not allow themselves the time to take some speech support lessons.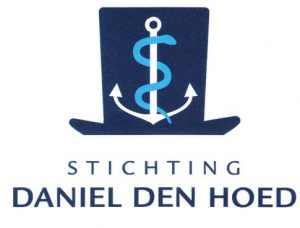 And further news: "Former port physician Willem den Hoed asked me to do PR work for the Stichting Daniel den Hoed; the foundation that preserves the medical heritage of his father, cancer specialist Daniel den Hoed.
His father and mother did outstanding research on various treatments of cancer. Dr Daniel den Hoed was a highly respected radiologist. His patients called him 'the doctor of the rays'. 
Find out more about the foundation at https://www.stichtingdanieldenhoed.nl and on Facebook.com/stichtingdanieldenhoed/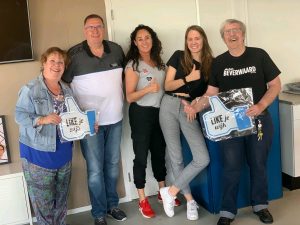 There is more in the footage, several pictures, and whatnot about Janny's activities. On the left, she was pictured as part of the Like Je Wijk (Like Your District) team of voluntary reporters
Here are some Rotterdam sounds for all to hear, as well.  https://soundcloud.com/janny1-1/hetgeluidvanrotterdamnl 

 Vreewijk, naturally
and as broadcasted on RTV Rijnmond years ago  . . . .https://soundcloud.com/jaccovangiessen/boei-037-boei-stereo-tony-viola